Prof. Rudolf Meister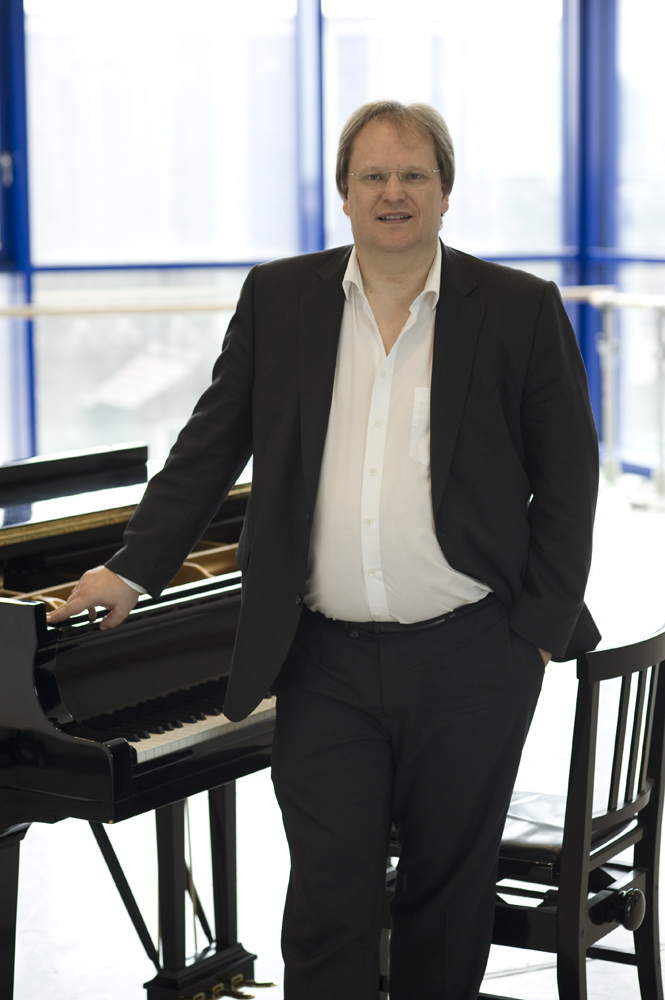 Rudolf Meister has been called "one of the leading pianists of his generation" (Paul Badura-Skoda), and the " Tagesspiegel" in Berlin wrote "... sometimes it turns out to be true: nomen est omen". The Heidel-berg-born artist (1963) graduated from the Musikhochschule in Hanover in the class of Professor Konrad Meister. Awarded a series of scholarships by the Austrian Minister for Science and Research, Rudolf Meister continued his studies in Vienna under Prof. Paul Badura-Skoda. Already at that time he received public acclaim after winning prizes in international competitions. Subsequently he worked with Prof. Jacob Lateiner at the Juilliard School New York as a Scholar of the " Educational Foundation of the German People." The German Music Council placed Rudolf Meister on its Artists´ List.

Rudolf Meister has made appearances with more than 30 orchestras world-wide and played with chamber music partners such as Viviane Hagner, Isabelle van Keulen and Ulf Hoelscher. On tour he has played at Lincoln Center (New York), Tokyo Bunka Kaikan, Tokyo Metropolitan Theatre, Seoul Arts Center, ABC-Hall (Sydney), the Musikverein and Konzerthaus in Vienna, Berlin Philharmonic Hall, Festival Hall Baden-Baden and the Rheingau and Schleswig-Holstein Music Festivals. He also recorded extensively for TV and radio networks and on CD in collaboration with " Deutsche Grammophon Gesellschaft" and " Toshiba EMI" among others.

At age 26 Rudolf Meister was named Professor at the Staatliche Hochschule für Musik und Darstellende Kunst Mannheim, subsequent to having taught as Paul Badura-Skoda's assistant at the Hochschule in Vienna. As the youngest rector in Germany he stands at the helm of the Mannheim Hochschule since 1997. He has given master classes and lectures in Bulgaria, China, Germany, Great Britain, Austria, Poland, Spain, Japan, Korea and in the U.S. His students won prizes in important national and international competitions (ARD-Competition, Munich and The Dranoff International Two Piano Competition Miami among others) and he serves himself on the juries of such competitions. He is chairman of the International Max Reger Society, he was a board member of the German Rector´s Conference of Music Universities and of the association of the leading Mozart cities " Mozart Ways".